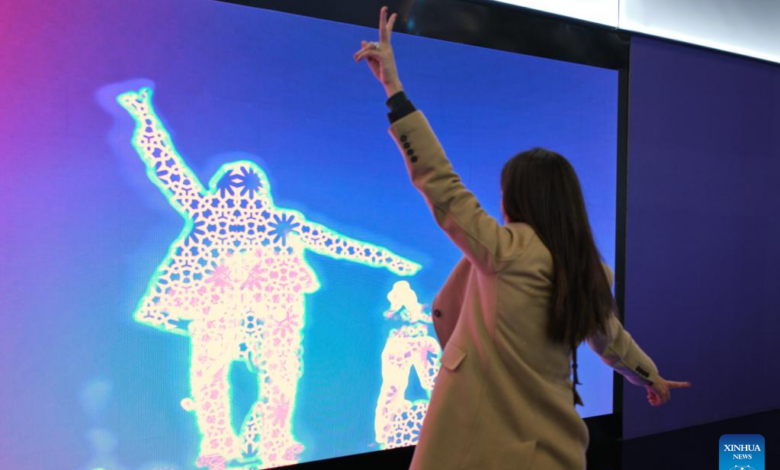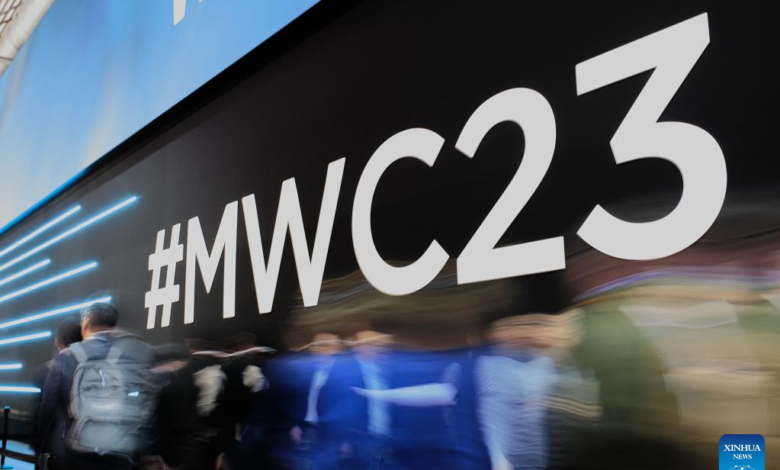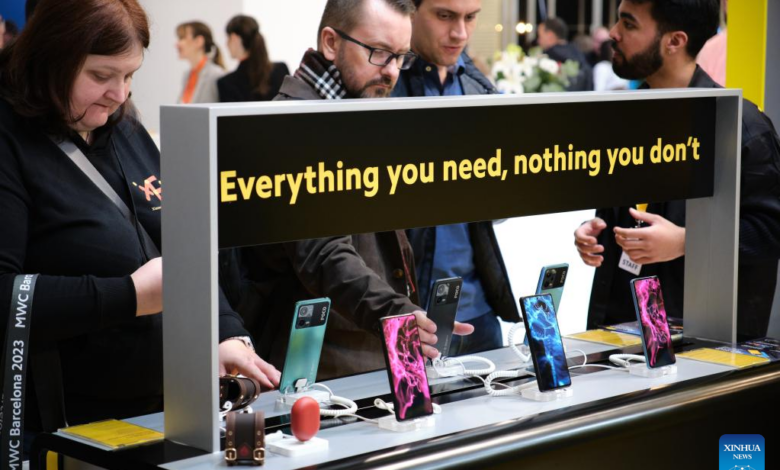 The 2023 edition of the Mobile World Congress (MWC) kicking off Monday in Barcelona saw a strong return of Asian participants, according to the organiser of the city's largest annual event.
Among some 80,000 people from over 200 countries and regions expected to attend the event, some 5,000 people are registered from China, after the Asian country lifted travel restrictions earlier this year, organiser GSMA said.
The 2023 MWC, which features over 2,000 exhibitors with their latest products to showcase the latest technological innovations in the mobile industry, lasts until Thursday. The event is held at the Fira Gran Via exhibition center.
This time Chinese companies like Honor, Xiaomi and OnePlus, as well as Nokia, will launch a number of new smartphones, including foldable and fast-charging phones. Chinese tech giant Huawei's stand expanded some 50 percent larger than last year's.
According to the organiser, this year's show, themed on Velocity, will have five key seminars focusing on 5G acceleration, Reality+, OpenNet, FinTech and Digital Everything.
Furthermore, visitors can also have a glimpse of a capsule train that can levitate over rails with a top speed of 1,200 km/h, the latest surgical robots, artificial intelligence and so on.
This is the second off-line MWC since the event was cancelled during the pandemic. While the attendance is expected to be much larger than in 2022, it will still be below the record level of 109,000 people in 2019.
source:/english.news.cn