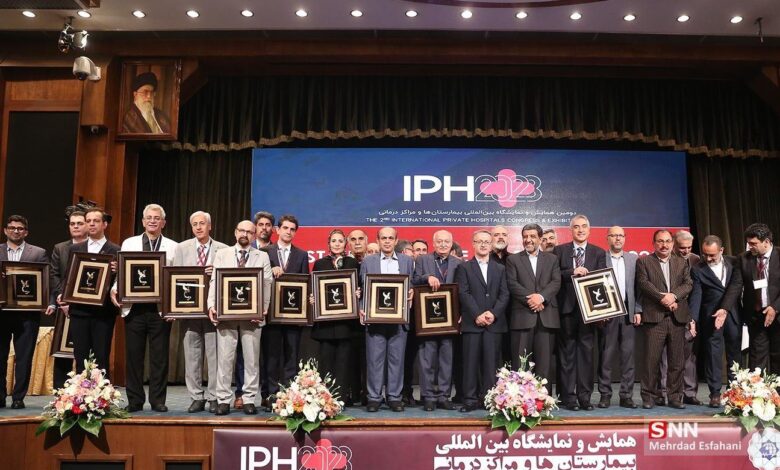 sinapress: According to the public relations and international affairs report of Royan Institute, in the second international conference and exhibition of hospitals and medical centers (IPH 2023), Royan Institute was introduced as one of the best centers providing health tourism services and was honored. This ceremony was held at the conference hall of the broadcasting organization on Monday, July 18.
The Deputy Minister of Medicine of the Ministry of Health, Treatment, and Medical Education announced that: 1.2 million health tourists from different countries traveled to the Islamic Republic of Iran for treatment last year, and most of the visits were for infertility treatment.
Dr. Saeed Karimi continued: The other medical services include cosmetic surgery, eye surgery, cardiovascular diseases, cancer-related diseases, dentistry, and organ transplantation. He stated that the role of insurance should be made more prominent, and added: The patients should be rest assured and get services in a standard way.
Hospitals and medical centers, specialized clinics, medical and pharmaceutical equipment companies, medical tourism service companies, startups, and knowledge-based companies are the audiences of this international event, and Royan Stem Cell Technology Company, the first private cord blood bank, also participated in this international event as one of the prestigious knowledge-based companies.