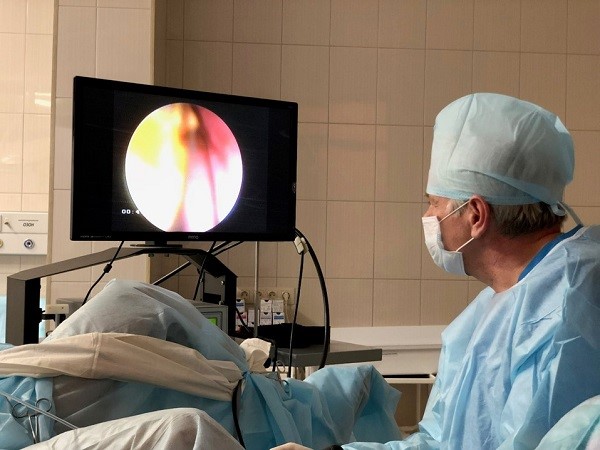 The researchers of one of the technology companies based in the Science and Technology Park of the Iranian Scientific and Industrial Research Organization f succeeded in the mass production and export of the laser kidney stone crusher device; This device has medical, cosmetic, and dental applications and is a suitable replacement for similar European and American models.
Mohammad Yaser Khosravi, director of technology affairs of Science and Technology Park of Iran Scientific and Industrial Research Organization, said in a conversation with Sinapress: The kidney stone laser is one of the products manufactured by one of the companies located in this park. This device has now reached the stage of mass production and export.
He added: This device can produce various laser applications for medical, cosmetic, and dental applications. Fortunately, it has gained a good growth rate in the field of product development and the share of domestic and foreign markets.
Khosravi stated: Although this device has a similar foreign model, the cost of this model is much more affordable for domestic consumers.
He said: This device also has after-sales service. Providing these services is very helpful in terms of cost, time, and accessibility. Such capabilities and advantages have made this product replace similar European and American brands.
Khosravi pointed out: This device supplies a laser with the power required to break kidney stones and can be used in surgery.
He pointed out the implementation problems of this project and added: The most important issue in the development of this project is the challenge of financing and investments. The other part is related to the introduction of this device to the government and related medical science centers, which facilitate the development of products in the market. The third issue is that the private sector should be provided with financing facilities so that medical centers can use this device in a more appropriate way.
Reported by: Farzaneh Sedghi
Translated by: Mehdi Fallahi Panah